SOUVENIR
CATTERY NAME: FURRY DREAM
The Breeder Of Persian, Persian-Himalayan Kittens.
Pedigree Kittens For Sale. Veterinary Health Certificate.
Document. Vaccination.
Professional Grooming Cats. Cat boarding.
NY State License No.: 898
Address: Furry Dream * 141 Bay 35th Str. * Brooklyn, New York 11214 * USA
If you have any questions or need to make an appointment, please call phone: 718-714-9602
Catalog: http://www.furrydream.com * http://www.kittensny.com
http://www.furrydream.ml * http://192.168.1.8:9000/cat/maincat.htm
E-mail: cat@furrydream.com * furrydream@brooklynkittens.com * furrydreamm@gmail.com

---
ROYAL CANIN MOTHER & BABYCAT DRY CAT FOOD
Royal Canin Mother & Babycat Dry Cat Food for Newborn Kittens and Pregnant or Nursing Cats, 3.5 lbs. Price $30.00
---
ROYAL CANIN FELINE HEALTH NUTRITION DRY FOOD FOR YOUNG KITTENS
Royal Canin Feline Health Nutrition Dry Food for Young Kittens, 3.5 lbs. Price $30.00
---
ROYAL CANIN PERSIAN BREED ADULT DRY CAT FOOD
Royal Canin Feline Breed Nutrition Persian Kitten Dry Cat Food, 3-lb bag Price $30.00
---
ROYAL CANIN PERSIAN BREED ADULT DRY CAT FOOD
Royal Canin Persian Breed Adult Dry Cat Food, 7 lbs. Price $40.00
---
CAT BOWL
Cat Bowl 6"x 10" Price $3.00
Cat Double Diner Bowl 6"x 10" Price $4.00
---
PROSELECT CLASSIC STAINLESS STEEL DOWLS

Classic Stainless Steel Cat Bowls are the perfect cat-dining solution.
Dishwasher-safe for easy cleaning, these popular stainless-steel
food bowls for cats offer quality and value you won't find anywhere else.
d=5" Price $3.00 Each
---
AUTOMATIC FEEDERS AND WATERES


   Automatic feeders and waterers will give your pet unrestricted
   access to their food and water. The gravity flow bubbler-style
   design dispenses just the right amount; great for use indoors
   or out. Available in Blue or Khaki.
   Automatic Feeder X-Small 1 ps - $15.00

---
FRESH STEP ULTRA UNSCENTED CLUMPING CAT LITTER

10.5 lb - $10.00
---
CAT LITTER PAN


   Virtually unbreakable cat litter pans molded of high-impact plastic. Stain
   and odor resistant and easy to clean. Available in a variety of colors and
   sizes. Size: 16x12x4
   1 ps - $4.00

---
CAT LITTER PAN WITH DOOR

Cat litter pan with door
Cat Litter Pan gives your furry friend a clean and private place to take care of her business.
This litter box features a removable door and high walls to help keep litter in.
It has a reinforced bottom for easy cleaning. Cat litter pan with door keep your home smelling fur-esh.
With a lowered entry point, Cat Litter Pan provides easy access for cats of all ages.
Key Benefits
Litter box that provides your kitty a clean and private place to take care of her business.
Removable door keeps your furry friend out of sight.
High walls prevent litter from scattering out of the box.
Features replaceable odor-absorbing filter to keep your home smelling fur-esh.
Lowered entry point grants easy access for cats of all ages.
Price $20.00
---
| | |
| --- | --- |
| | WIDE SLOT SCOOP |
---
PLASTIC SCOOPS, MULTIPURPOSE, COMFORT GRIP HANDLE (WHITE)
Color: White Comfort grip handles. Plastic construction. Multipurpose use. 8 ounce capacity. Price $4.00
---
4 PC MEASURING CUP & SPOON
4 pc Measuring Cup & Spoon Price $4.00
---
MIDWEST SPREE HARD-SIDED PET CARRIER
Hard Sided Pet Carrier for Travel | Spree is suitable as a cat carrier for quick trips to Veterinarian, pet store.
Fashionable, Fun & Functional Pet Carrier | Available in 3 fun colors & smart design provides easy assembly,
proper air circulation & visibility for your pet
"Toy" Breed Pet Carrier | Interior dimensions are 17.91L x 11.5W x 12H inches & doorway measures 7.16W x 7.63H inches
Durable & Tough Pet Carrier | Spree is manufactured w/ durable, easy-to-clean plastic & includes strong built in carrying handle
Easy Assembly & Quality Guarantee | 5 step assembly w/ no tools required & carrier includes MidWest Quality Guarantee 1-year Manufacturer's Warranty
Price $35.00
---
PET CARRIER BAG FOR CATS, AIRLINE APPROVED
* Size: 15.7x7.6x9.6 inches (LxWxH), 40x19x24 CM (LxWxH), Your pets must be smaller than this size,
otherwise it will not be able to hold it.
* The pet carrier has two long handle grips for easy toting, it also comes with a detachable
shoulder strap to make a easy carrying. Hand carrying straps and adjustable padded
shoulder strap allow for many carrying options.
* Four Sides Mesh panels for Ventilation, full Side Zipper Opening for comfort, a zipper bag
in the front for small things carrying, made from durable and comfortable breathable materials.
* Airline Approved, ideal for travelling, camping or catch up with your friends, take your pets along
with you to provide your pet with a luxurious place to rest!
Price $30.00
---
PET ESCORT

Medium "Pet Escort " pet carrier - 23" L x 14.5" W x 11.5" T
Price $45.00
---
KAYTEE COME ALONG PET CARRIERS

Kaytee Come Along Carrier is a cozy and comfortable fabric-covered pet carrier.
The ultimate carrier for convenience and comfort, it features fresh air vents, a handy storage spot, e-z carry
handle and e-z zip double zipper design. Come Along carriers can be combined with the take me home travel
home for the ultimate travel system. Color: Broun
14" x 14.25" x 1.5" Price $20.00
---
HAGEN LIVING WORLD PET CARRIER


Description
Carriers designed to take the risk out of small pet travel
Well ventilated; Creates an airy and comfortable
environment
Equipped with ridged, non-slip floors
Durable; Built with two leveraging handles for easy carrying
Measures 11.8-inch length by 9-inch width by 8.3-inch height,
For small pets only
Price: $20.00

---
SLUMBER CAT SHERPA CRATE BEDS
Slumber Pet™ Sherpa Crate Cat Beds are comfortable cat crate beds made with thick sherpa.
Each cat crate bed has bumper style cushioning to give pets a soft and cozy spot to nap.
17 1/4" L x 11 1/4" W Price $15.00
---
OVAL CAT BED
Slumber Pet Polyester Sherpa Donut Cat Bed, Medium in Brown, Pink, Purple
18" L x 17" W Price $20.00
---
PET TENT-SOFT BED FOR CAT
PLUSH PET TENT, GREAT INDOOR LOOK, COZY HOUSE, EASY TO MAINTAIN, DESIGNED TO LAST Price $20.00
---
CAT CAMP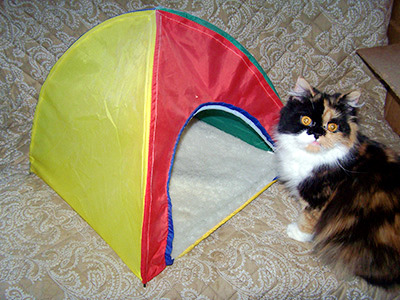 Cat Camp is the world's first specialized tent maker for cats!
Price $10.00 Each
---
MULTI COLOR CAT TUNEL

Your cat will love exploring the mysterious SmartyKat Crackle Chute Cat tunnel that crackles with every step!
The side opening is perfect for hide-and-seek and playing chase with other cats. It can also be used for agility
training for small dogs. Lightweight and collapsible, the Crackle Chute offers portable fun and stores away
easily when playtime is over. The Crackle Chute also helps satisfy your cat's instinctual need for independence.
SmartyKat toys, beds and scratchers are designed for the needs of your cat: Exercise, Hunt, Stimulation,
Interaction, Scratch and Comfort without forgetting about FUN! Innovation and your cat's need lead our
design followed closely by safety and environmental concerns, our products are designed to child safety
standards and we utilize environmentally friendly, sustainable materials wherever we can. All are backed
by our 100% satisfaction guarantee, so pet parents can rest easy with SmartyKat products! Read all packaging
instructions, warnings and cautions upon receipt. Read all packaging instructions, warnings and cautions
upon receipt. Packaging contains small parts, discard after opening
Price $10.00
---
PERSIAN KITTEN THEMED CAR SEAT COVERS

Persian Kitten Themed Car Seat Covers (SET OF 2) 
Price $90.00
---
PROSELECT FOLDABLE CAT CAGES


Description
Our ProSelect Foldable Cat Cages are made of durable powder-coated wire for
strength and security. Each cat cage includes two doors and three removable
plastic perches that can be positioned at different heights.
Used
Price: $100.00

---
TOP PERFORMANCE PROEYE PET DOG CAT FERRET EYE TEAR STAIN REMOVER CLEANER GEL


Top Performance ProEye Tear Stain Remover. This topical pet tear stain remover is a gel
made of mild cleaners that may be used daily to remove stains from around pets' eyes.
Top Performance® ProEye™ Tear Stain Remover is an effective, easy-to-apply gel
formula that removes unsightly eye stains from dogs, cats, and ferrets. Made from
a gentle blend of mild cleaners, it can be used daily on pets. 4 oz bottle with a
screw-on needlenose spout of pet tear stain remover is perfect for mobile grooming or the show circuit.
DIRECTIONS: Apply gel to a cotton swab or gauze pad and gently rub the stained area,
using a separate swab or pad for each eye. Repeat daily or as necessary.
PRECAUTIONS: For external use only around the eye. Use only as directed. Avoid contact
with eyes. If contact occurs, flush eyes with water. Discontinue use if irritation develops.
Keep out of reach of children.
Used by Professional Groomers, Trainers, Veterinarians, Breeders, Stylists, Handlers, etc.
Great for home use, mobile groomers, kennel workers, pet shop workers, vet technicians, etc.
Price: $10.00

---
TOP PERFORMANCE PROEYE PROFESSIONAL EYE WIPES


Eye Cleaning Wipes for Dogs & Cats
Pro Eye Wipes for dogs are designed to safely clean the area around pets' eyes,
helping to reduce the risk of eye infections and the discomfort from irritation.
Economical canister of 160 wipes is ideal for home or grooming shop.
Also available in 100-count packs.
Pre-moistened wipes gently clean the area around the eye
Helps reduce the risk of eye infections and the discomfort of irritation resulting
from buildup of mucus and foreign matter
Price: $10.00

---
EZY-DOSE SPOON-DROPPER, 1/2 TSP

Measuring Spoon · Metric · Dishwasher Safe
Deliver the correct dosage every time! 1/2 tsp. Spoon-Dropper. Ideal for giving
liquid medication to infants and toddlers, the 1/2 tsp. Spoon-Dropper delivers
an accurate dose safely and easily. Large, easy to read calibrations in tsp. and ml.
Help to ensure an accurate dosage every time. Contents: One 1/2 tsp. Spoon-Dropper.
Price $3.00
---
LAMBERT KAY FRESH 'N CLEAN DAILY GROOMING SPRAY

Lambert kay fresh 'n clean daily grooming spray
Permanently eliminates odors on most surfaces caused by cats using five modes
of action: Neutralization, absorption, bonding, inhibition, residuals
Safe for most surfaces, carpets, upholstery and fabric
Technology used in crime scene clean up and veterinary clinics for 30 years
Unlike any other odor product available to pet owners
Proudly Made In the USA
Price $10.00
---
TERRAMYCIN® EYE OINTMENT WITH POLYMYXIN B


   (Pfizer) Used to treat primary and secondary infections of
   the eye in small and large animals. Contains 5 mg of
   Terramycin per gram.
   Terramycin® Eye Ointment, 1/8 oz tube Price: $30.00

---
FLEA & TICK SHAMPOO FOR CAT & KITTENS

Price $8.00 Each
---
CARPET DEODORIZER FOR PET

Carpet deodorizer for pet
Carpet powder is great for pet owners because it can deodorize and neutralize
common odors from accidents on carpet. Key considerations Carpet powder
can do many great things for your carpet, but there are a few concerns to consider, too. 
Price $10.00 Each
---
CAT-COAT SHAMPOO

Price $10.00 Each
---
COSMIC ALPINE SCRATCHER - CAT SCRATCH POSTS


   ALPINE SCRATCHER-catnip treated reversible cardboard block in an incline
   position so the cat can climb, and stretch as it scratches. Cardboard has
   long been recommended as an economical scratcher that trains the cat away
   from rugs and furniture. Corrigate has the feel of nature for the cat. It
   has holes to allow the cat to sink his claws into the scratcher (instead
   of the furniture) to clean his claws. Since most people do not have
   corrigate lying around the house, it quickly becomes the scratching spot.
   Catnip treated for cat's quick appreciation.
   Alpine Scratcher - $15.00
 
---
NATURAL SISAL SCRATCHER
Scratching is natural and healthy cat behavior. Price $10.00
---
COMB WOOD HANDLE CAT


   3 inch long metal comb with 3.75 inch long wooden handle.
   Helps to break up and remove mats Smooth rounded teeth
   (.5 inch) are gentle to the skin For heavily matted hair,
   use this comb with a rake or slicker to remove mats Remember,
   regular combing helps prevent hairballs.inches high.
   1 ps - $8.00

---
JXBGO-PET


   Weat Petking are committed to providing safe, innovative,
   quality pet products. Our products are inspired by pets,
   pet owners and veterinarians. Your pet's happineess,
   health and well-being are our primary concerns.
   1 ps - $3.00

---
SUREGRIP 7.5" MEDIUM/FINE ANTI-STAT GREYHOUND CAT GROOMING COMB

 Professional Grade Comb - Made from high-quality steel and built to last!
Treated With A Anti-Stat Coating - Makes brushing through thick coats a breeze.
7.5" Long and Features 50% Medium and 50% Fine Pins - ultimate flexibility
when grooming different hair types. Removes Tangles, Mats, Loose Hair, and Dirt
Lightweight to reduce grooming fatigue SureGrip Grooming Combs are constructed
from steel and designed to assist in fluffing, detangling and removing dead hair from
the coat seamlessly. Anti-Stat combs are treated with a coating to reduce friction.
This comb is 7.5" long and features 50% medium and 50% fine pins.
Price $10.00
---
MASTER GROOMING TOOLS TP70840 ALUMINUM FINISHING COMB 10 IN

Get your dogs coat all fluffy and light with these fantastic finishing combs! Amazing Finish Comb
Made of Aluminum This comb is so good that it comes with a lifetime guarantee! The blades are
non-corrosive and will outlast others of their kind. The teeth are strong, sharp and made of
stainless steel which is also a very durable material. The ends are a mix of both narrow and
wide on either side for the best grooming possible that is tailored to your specific breed of cat.
This tool is simple to clean and keep in good shape. Get this fantastic grooming tool that measures
10 inches long with 1 inch teeth
Price $10.00
---
ASPCA PET COMB CAT KITTEN DOG PUPPY GROOM UNTANGLE FUR STROKE

ASPCA Pet Comb For Dogs or Cats Grooming helps remove dead hair and spreads
natural oils through your pet's coat
Regular grooming also gives you a chance to check out your pet's skin for cuts,
bruises or other problems such as bumps and lumps that need veterinary attention
Great item for your pet!
Price $8.00
---
NON-SLIP COMBS


   Available in 3 sizes to fit all coat types. Each comb features
   non-slip finger and thumb rests add extra control. 8 and 1/2"L 
   Medium: 37 tooth
   Price: $8.00

---
COMBS


   Quality chrome plated steel, flat back combs.
   Comb Fine/Coarse, 1 1/4" teeth, 7 1/2"L Price: $5.00
   Comb Fine/Coarse, 7/8" teeth, 6"L Price: $8.00

---
GROOMONG GLOVE

Great for fast and productive deshedding. Textured nubs and flexibilty
of the gloves allows you to better massage and improve circulation
while distributing natural oils, promoting a healthy skin and coat.
Gently cleans sensitive areas like legs, faces, ears and tight body
contours. Ideal for thick, coarse coats and undercoat work.
Advanced nub design for greater effectiveness. For dogs or cats.
Includes left and right hand gloves.
Price $6.00 Each
---
DOG CLIPS - PET NEIL CLIPPER

Description
Make manis and pedis a breeze with the Millers Forge Nail Clipper With Safety Stop.
Because pet owners need a solution to make clipping their pet's nails as easy and
painless as possible, these nail clippers do just that with a plier-style design.
Featuring comfortable plastic grips that give you a secure handle, its spring-loaded
cutting mechanism offers a more positive cutting action. And to prevent the risk of
overcutting, the built-in safety stop can be moved into the necessary position—which
holds fast even if your pet gets a little squirmy.
Key Benefits
Durable plier-style nail clipper provides quick and precise cutting for dogs of almost any size.
Comfortable plastic grips offer a secure hold to prevent losing control with squirmy pets.
The spring-loaded cutting mechanism offers a clean and easy cut that trims the nail on the first try, alleviating stress for pets.
Built-in safety stop can be moved into position to prevent overcutting or harming your pet.
Lock holds trimmers closed for safe storage. Heat-treated stainless steel is made to withstand years of use.
Price $8.00 Each
---
MASTER GROOMING TOOLS PET NAIL SCISSORS

    The safe and effective way to trim your pet's nails
    Black vinyl-coated handles offer a comfortable and secure grip
    Ideal for use on cats, birds, and other small animals
    Price $8.00
---
WELL & GOOD E-COLLAR, X-SMALL 5.75" - 9.5"

Prevent your cat from licking and scratching wounds or topical medicine with
the Well & Good E-Collar for cats. Its lightweight design, transparent sides and
padded trim neckline help keep your cat comfortable while allowing them to heal
without interruption. Available in 5 sizes.
E-Collar fits comfortably around your cat's neck 
Price $10.00
---
WELL & GOOD E-COLLAR, X-SMALL 6.5" - 12.0"

Prevent your cat from licking and scratching wounds or topical medicine with
the Well & Good E-Collar for cats. Its lightweight design, transparent sides and
padded trim neckline help keep your cat comfortable while allowing them to heal
without interruption. Available in 5 sizes.
E-Collar fits comfortably around your cat's neck 
Price $10.00
---
FOOD CAN COVER


   A pet food cover designed to keep canned foods fresher longer.
   It even keeps pet food odors in the can where they belong. The
   colors vary from package to package. Good for can 5.5 oz
   1 ps - $1.00

---
LI'L PALS™ JEWELED COLLARS


   (Coastal) Made just for petite pets, such as puppies and toy
   breeds. Collars are stylish, comfortable, soft and adjustable.
   The narrow widths and smaller sizes make a perfect fit for your
   tiny pet.
   Note: To measure dog's neck, place 2 fingers between the dog and
   your measuring device for the correct collar length. Coastal collar
   lengths are measured from the end of the buckle to the last hole.
   5/16" x 5/7"L.
   Price: $8.00

---
CAT STRECH COLLAR

Cat strech collar.
Price $8.00 Each
---
STICKY PAWS FURNITURE CAT DETERRENT STRIPS - 24 COUNT

Stops cats from destroying furniture & deters inappropriate elimination
Transparent adhesive strips may be applied directly to fabric
Medical grade adhesive won't harm fabric or cats
For use on countertops, stereo speakers, drapes, carpets, and more
Easy to apply and remove
Price $10.00
---
CAT PLAY GLOVE

One size fits all
Entertains your pet
Stimulates exercise
Splash and fetch fun! made with durable neoprene, wet cat toys provide tug-and-fetch fun
in the water and out – also fun in the snow! Quick-drying toys are available for floating fun.
Price $3.00
---
HAIRPIN HAT FOR CAT

Hairpin Hat
100% brand new and high quality
Fashion design,stylish and beautiful.
Suitable for you lovely pet headdress.
Suitable for all kinds of pets to wear,walking/competition/
Halloween and Christmas party.
The bling bling appearance combines with bow to make this
hat-shaped hairpin more distinctive, so that let your pet look more lovely.
Price $3.00 each
---
CAT KITTY DUSTER FEATHER WAND CAT TOY

Go Cat · Teaser · Feather
Fun feathers attached to an 18" wand. You and your cat just may dust the
whole house while playing a fun game with the kitty duster!
Comes in four different color varieties.
Price $3.00 each
---
PETLINKS PLUME CRAZY WAND CAT TOY

Feathers activate a cat's natural Impulse to chase.
Interactive play for pet and pet parent.
Eco Advantage: plastic parts Made with recycled plastic.
Our products are designed to child safety standards and are
backed by our 100% Satisfaction , so pet parents can rest easy with Pet links products!
Price $3.00 each
---
RABBIT FURS HOT SALE CAT TOYS

Rabbit Furs Hot Sale Cat Toys Soft Colorful Feather Bell
Rod Toy for Cat Kitten Funny Playing Interactive Toy Pet Cat Supplies
Price $3.00 each
---
CAT TOY

Petking's cat toys are safe and fun for your pet. They stimulate
exercise and keep your cat or kitten busy for hours.
price $3.00 Each Packaging
---
CAT CHRISTMAS STOCKING

Petking play toys are perfect for fitness fun and training.
Each toy is designed to provide hours of playing and
tugging enjoyment for your pet.
Price $3.00 Each Packaging
---
CAT TOY JOUET POUR CHAT

Price $3.00 Each
---
PLUSH PLAY TOY

Petking play toys are perfect for fitness fun and training.
Each toy is designed to provide hours of playing and
tugging enjoyment for your pet.
Price $3.00 Each
---
MYLAR BALLS

Generate extra profits with our easy-to-display Zanies® Mylar Cat Balls.
Cats will love to chase these brightly colored ball toys around.
Catnip-filled furry mice that crinkle, this Zanies® 
is sure to appeal to any cat-owning customers.
Furry Mice 3" toy (including tail) includes a hangtag.
Price $1.00 Each
---
SISAL TOY

Constructed from tough rope, knotted into a heavy toy.
Price $3.00 Each
---
CAT TOY

Cat Toy Mouse.
Price $3.00 Each
---
CAT TOY

Cat Toy Mouse In a Ball.
Price $3.00 Each
---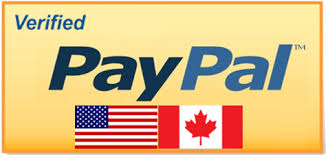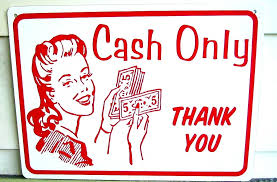 ---
SOUVENIR All RIGHT RESERVED
---